What's On Netflix is a website dedicated to bringing you the latest news on Netflix movies and television shows. Just to be clear though, we're not Netflix merely a fan-site by fans for fans! Check out the new releases on Netflix in the USA, Canada, United Kingdom and Netherlands. You'll also find those hidden gems, search Netflix exclusive content and browse our top lists which give you the very best of Netflix in a easy to read format.
NBC's 'The Blacklist' done incredibly well when its pilot and then greenlit first season came to NBC last year. Out the gate it gained a big following which is mostly down to the incredible performance by lead role James Spader who recently played a role in NBC's comedy series 'The Office' (which is streaming in […]
Few sitcoms will ever stand the test of time which Seinfeld is currently experiencing. After 15 years of being off the air fans are still absolutely giddy at the very thought of the classic series joining Netflix US which has been going on for months. In a recent Reddit AMA, which is where celebrities, personalities and […]
Is it worth a subscription?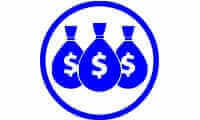 Is Netflix the best service you could be spending cash on?
Read the article >
Also on What's on Netflix