What's On Netflix is a website dedicated to bringing you the latest news on Netflix movies and television shows. Just to be clear though, we're not Netflix merely a fan-site by fans for fans! Check out the new releases on Netflix in the USA, Canada, United Kingdom and Netherlands. You'll also find those hidden gems, search Netflix exclusive content and browse our top lists which give you the very best of Netflix in a easy to read format.
The World's press has been captivated by the Netflix announcement of their next big budget original drama Marseille. Set in the eponymous city of Marseille – it's in France if you didn't know – the series is being sold as an "intelligent Shakespearean" story of high level politics. It's being likened to the hugely successful […]
Reed Hastings is a humble type of bloke and often takes to his social channels to announce stats and figures but also give credit where credit is due. For example he absolutely loved John Oliver's section on Net Neutrality which is on his new HBO show shown every week. Breaking records it seems every week […]
Is it worth a subscription?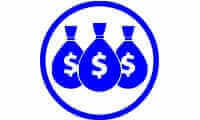 Is Netflix the best service you could be spending cash on?
Read the article >
Also on What's on Netflix