What's On Netflix is a website dedicated to bringing you the latest news on Netflix movies and television shows. Just to be clear though, we're not Netflix merely a fan-site by fans for fans! Check out the new releases on Netflix in the USA, Canada, United Kingdom and Netherlands. You'll also find those hidden gems, search Netflix exclusive content and browse our top lists which give you the very best of Netflix in a easy to read format.
Netflix's explosive expansion continues today with the official launch of Netflix in France today and many outlets preparing for another five regions to go live before the year is out. These regions include Germany, Luxembourg, Austria, Switzerland and Belgium. While the catalogue is small it does sport some great western titles including 3 seasons of […]
Hemlock Grove season 2 launched in July of this year with a relatively good response from the fans and an average result from critics so it comes as a shock to the system when Netflix has ordered the final batch of episodes which will conclude the series after its third year of screening on the […]
Is it worth a subscription?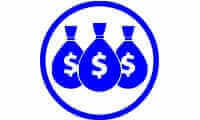 Is Netflix the best service you could be spending cash on?
Read the article >
Also on What's on Netflix