What's On Netflix
 is a website dedicated to bringing you the latest news on Netflix movies. Check out the 
new releases
 on Netflix in the USA, Canada, United Kingdom and Netherlands. You'll also find those 
hidden gems
, search Netflix exclusive content and browse our 
top lists
 which give you the very best of Netflix in a easy to read format.
A new series starting from March 12th is set to be a Netflix Original Series, well sort of. The remake of the 1996 movie which we'll tell you where you can find just below is a new TV series which will be airing in the United States on television before coming to Netflix in the […]
With Netflix having to constantly renew, purchase and retire old programs around some of your favourites will unfortunetely drop in and out of the streaming service. It's been reported that many BBC show contracts will be expiring come the end of next week or the end of February. These includes some true classics what the […]
Is it worth a subscription?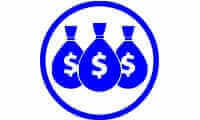 Is Netflix the best service you could be spending cash on?
Read the article >
Select Country for New Releases